In today's competitive world, retention of talented and experienced employees is one of the most challenging as well as important tasks, in a corporate. Companies spend a lot of money in recruiting, training and cultivating their talent pool and it is a great blow to them, when the same talent pool starts dwindling due to better prospects elsewhere.
So the aim should be to keep the interest of the employees alive by giving them new and challenging tasks and also improving their skill-sets. Another very important lookout while trying to retain employees is their benefits and perks, both in cash and kind. The highest attrition is found to be due to a better pay and incentive structure which competitors use to draw out the best people.
In order to motivate the staff to give their best and also to continue with the current job, the management and human resources need to look at drawing out different monetary and non-monetary schemes for their employees.
Monetary benefits : Bonus and Incentive plans go a long way in retaining people. The bonus checks are something that every employee looks forward to. Apart from the normal incentive schemes, companies can look at giving dividends to the highest and consistent performers, which brings in a lot of healthy competition as well. Pay-hikes are an important strategy for retention, if pay-hikes are less, employees feel attracted towards better offers.
Non-monetary incentives :
Awards like gift checks, goodies and gifts, lucky draws, free trips etc are just some of the incentives to motivate an employee to be loyal and work better. Some companies also have the scheme of giving stocks/shares to their top performers, after a certain period of employment. This proves a very effective way to win the employees' trust and also to act as a great motivator.
If companies are looking at long-term retention they need to keep the employees' families in mind too. Opening a day care center and giving opportunity of employment to spouses, go a long way in creating goodwill among the employees. Even if employees leave for some other reason, they will surely spread the good word about the company.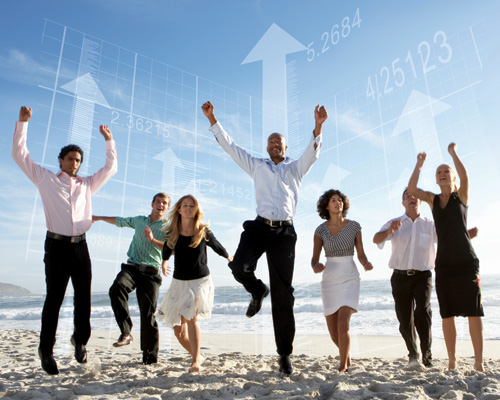 Some companies also provide in-house gyms, swimming pools and recreational sport facilities in the office premises and these help the employees feel more at home.
These are just some of the measures which can help in improving the employee-employer relationship and also motivating the employee to continue his term in the same company for a longer period.