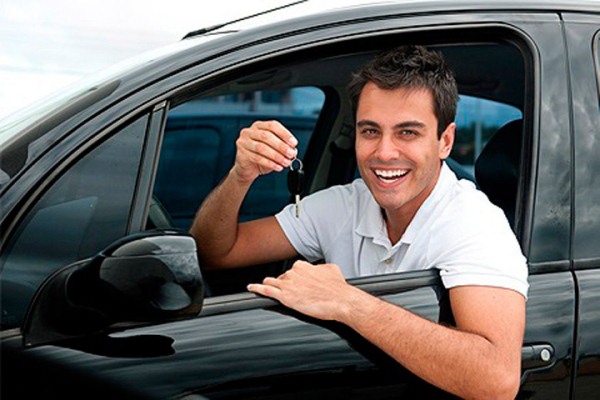 For a man, his car is one of his prized possessions and nothing pleases him more than to flaunt and show off his newly acquired property. Most men cherish the thought of owning a car more than anything else and give it the same attention that one would give one's spouse, probably more.
However, if you don't put some research into it, getting a car will not be a very pleasant task. You will receive a lot of advice from friends and foes alike which can be contradicting at best and will only manage to confuse you. Read on to find some more easy tips on getting the right car for yourself, one that you will be proud to display.
Mileage: This is an important factor to consider if you don't want to end up paying half of your hard-earned salary in pumping petrol into your car. Picking a car without checking this aspect will be like keeping and feeding a pet elephant. Mileage should be the first thing to consider before buying a car, especially if you are planning to travel long distance and don't want your pockets to burn. Besides, it is important to consider petrol-saving in the present times of petrol-scarcity, before we burn out everything. However, if money and conscience is not an issue, go ahead and forget the mileage. After all, most of the luxury cars give you very less mileage but makes up for it by its looks and opulence.
Spare parts and servicing: Again, an important factor to consider if your living standards do not touch those of the crème-la-crème of the society. It is tempting to splurge on a foreign made car which has less amount of competition on the roads where you live, but then you have to consider the boring things like spare parts and servicing in the long run. If you are planning to buy a foreign car, or one that has only a couple of service stations scattered in the city, you might want to think about the availability of spare parts and servicing when required. Besides, the spare parts might cost you twenty times more than a local-made car and if some damage occurs which is not covered by insurance, you will end up paying an arm and a leg. Again, if money is not a factor, you can ignore this point and go to the next one.
Budget: Of course, this goes without saying and probably should have crowned the topmost position in this list. However, by budget, I don't mean only the purchase value of the car, there are other aspects to consider; like the cost of spare parts and accessories, repair costs etc. The cost of maintaining the car is an important thing to consider before finalizing on the car. If buying a car and enjoying the luxury was all that was to it, we would not have bothered about anything else. But unfortunately, it is not a one-time investment but a life time one and requires careful consideration of all the costs involved.
Looks, speed and interiors: These are probably one of the first things one looks for in a car. We will always tend to be drawn towards a model which will look and feel opulent. But unfortunately, the sleeker the model and sexier the looks, the pricier it is going to be. Same goes for speed as well. Most of the high speed cars are the sports model which cost a lot. However, there are a lot of companies which have come out with models with designer looks and speedier engines and in a reasonable budget. If you do your research right, you might find something which meets your budget and soothes your senses as well.
Space: The concept of space usually strikes us when we decide to go on a family trip and instead of pleasant songs; we are bombarded with complaints from the backseat about the cramped space. You need to consider this aspect carefully when buying a new car, especially, if you have a big family. A compact model is hardly going to suffice in this case, unless, you are planning to invest on another one soon. The boot space should be the next thing to check if you travel frequently and like to go on long family trips. Some cars make a smaller boot space in order to provide more room to the back seats. The best thing to do is to take your family along when buying the car and make everyone sit to check out the comfort level, instead of second guessing and getting into trouble later.
Engine Durability: This might not seem important at first but it is prudent to consider if the engine durability and performance is optimum, if you tend to do frequent travelling across uneven roads. It is very important to check that the car is built to travel in rough terrains and conditions if you are planning to take it for frequent road trips. The last thing you would need is for the car to break down in the middle of a forest. This factor is most often ignored when buying the car and which costs a dearly at a later date. Usually, the heavier cars are made to endure long and rough roads but, fortunately these day's engines are made to be durable in almost all the cars.
Buying a car is a long and thoughtful process and should involve a couple of weeks' research, at the least. You can borrow some top car magazines or browse the internet to narrow down your criteria. After that, you might consider comparing notes with others i.e., check with family, friends' and colleagues about their experience with their cars. It is likely that you will receive contradictory information, but you will become an expert at judging the truth behind them. But finalizing on the car should only be done after all the above aspects are checked and after you have done some extensive home work.